Prime Minister of Pakistan, Imran Khan's vision for the welfare of the poor is showing its results. PM. Imran Khan participated in the balloting ceremony of 2000 apartments. These apartments are located in LDA City Lahore Mouza Haloki which interacts with Halloki Interchange of Lahore Ring Road. So, the location of these apartments is well selected. You can easily access it by passing through LDA City Iqbal Sector.

Pay LDA CITY LAHORE DEVELOPMENT CHARGES INSTALLMENTS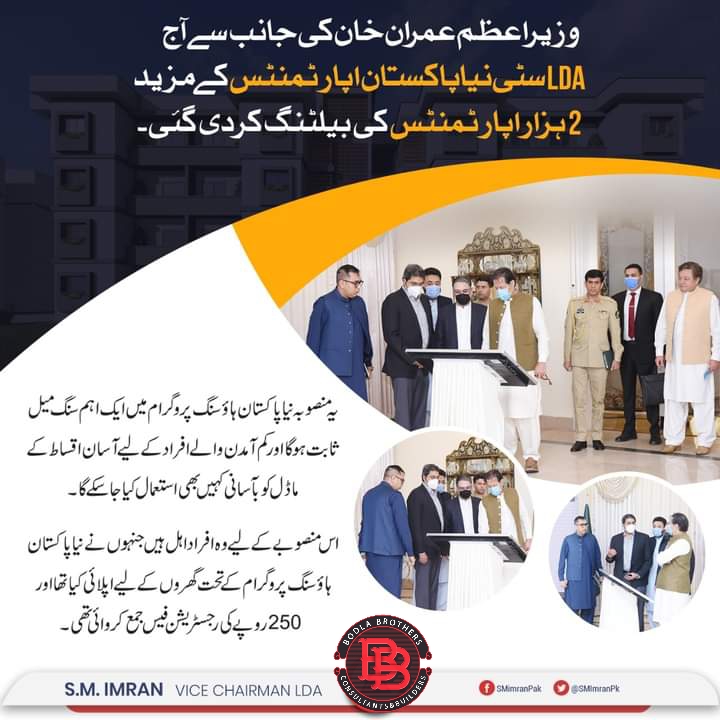 وزیراعظم عمران خان کی جانب سے LDA سٹی نیا پاکستان اپارٹمنٹس کے مزید 2 ہزار اپارٹمنٹس کی بیلٹنگ کر دی گئی.
یہ منصوبہ نیا پاکستان ہاؤسنگ پروگرام میں ایک اہم سنگ میل ثابت ہوگا اور کم آمدن والے افراد کے لیے آسان اقساط کے ماڈل کو بآسانی کہیں بھی
استعمال کیا جا سکے گا.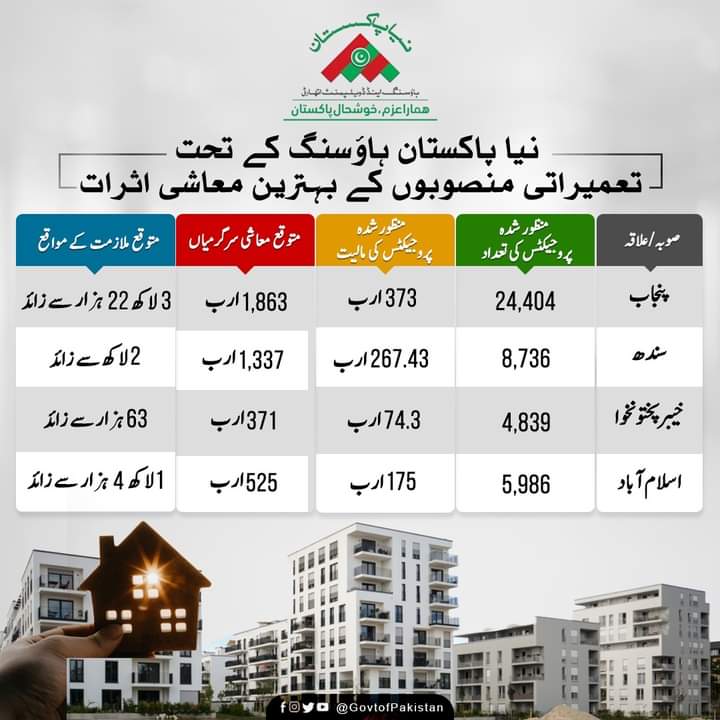 نیا پاکستان ہاؤسنگ سوسائٹی کے تحت نہ صرف عوام کو آسان اقساط پر رہنے کے لیئے گھر میسر ہونگے بلکہ تعمیراتی صنعت کو بھی فروغ ملے گا اور ساتھ ہی ساتھ ملازمت کے مواقع بھی فراہم ہونگے۔